30-Day Money Back Guarantee
Our goal is to help you build a rock-star team of pressers.  If you purchase the PieceCounter and they do not save you money, send them back within 30 days and we will refund your money.  We'll even pay for the return shipping.  It's as simple as that.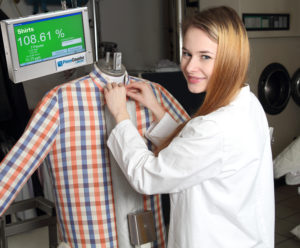 Reduce Labor Costs  ∙  Reduce Utility Costs  ∙  Happier Pressers  ∙  Improve Customer Service
Ordering is as easy as 1...2...3!


Click "Try It Now" to go to our online store and add your PieceCounter Kit to your cart.

Follow the simple self-installation instructions and start saving money!
"Wesvic said the payback would be immediate.  Ours was faster than that!"
– Jason Frank, Valet Today